Annual Appeal Bishop's Circle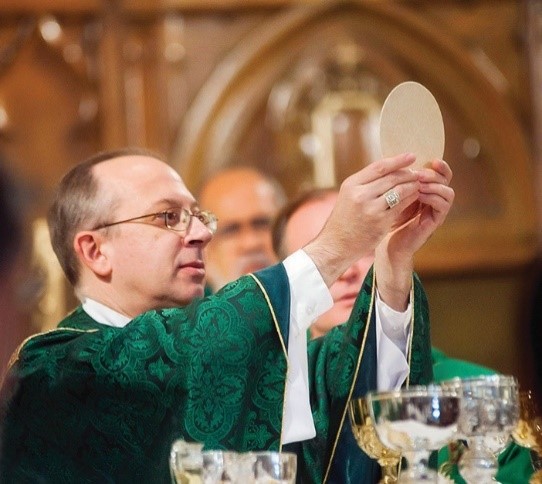 The Bishop's Circle recognizes those members of the Catholic faithful who contribute a gift of $1,000 or more to the Annual Diocesan Appeal. This commitment makes a tremendous impact in meeting the immediate needs of our parishes and our larger Catholic Church. Members of the Bishop's Circle receive the opportunity to be invited to key Masses at the historic Cathedral of the Sacred Heart in Richmond. These Masses include the Chrism Mass, Ordination to the Priesthood and Ordination to the Permanent Diaconate.
About Bishop Knestout's Coat of Arms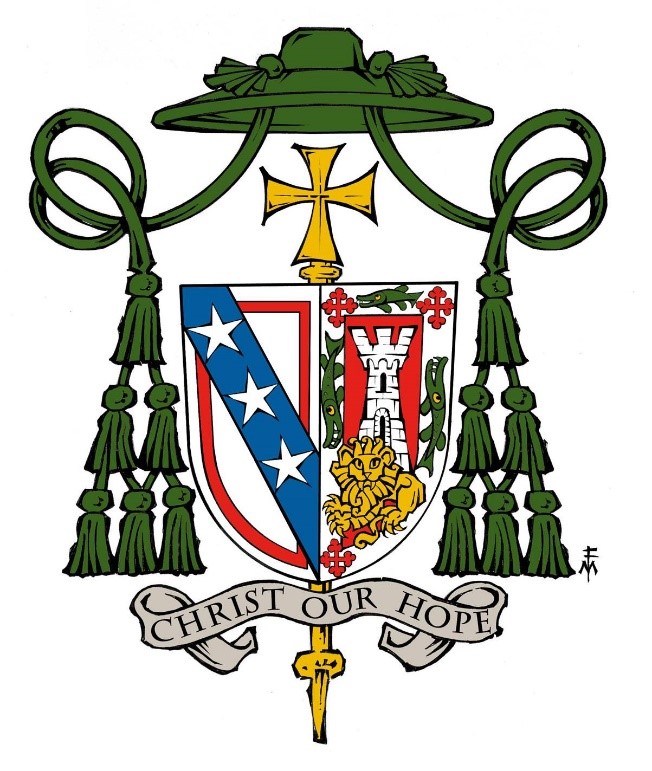 Thirteenth Bishop of Richmond
Most Reverend Barry C. Knestout
Coat of Arms
In designing the shield – the central element in what is formally called the heraldic achievement – a bishop has an opportunity to symbolically depict various aspects of his own life and heritage, and to highlight particular aspects of Catholic faith and devotion that are important to him. Every coat of arms also includes external elements that identify the rank of the bearer.
To learn more about His Excellency's Coat of Arms, please click here.