THE BICENTENNIAL CHALLENGE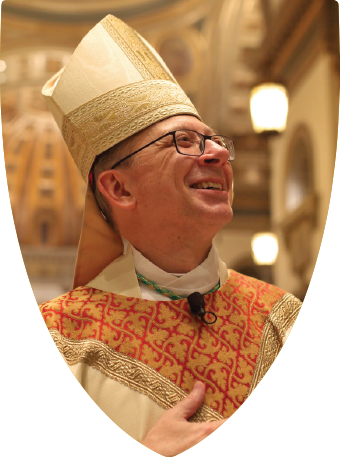 Most Reverend
Barry C. Knestout
Bishop of Richmond
We are blessed – all of us – to have a loving Father who gave us his son, Jesus Christ, as the living fulfillment of God's promise. This promise is central to all of us in the Diocese of Richmond — now celebrating our 200th year serving the faithful people of Virginia.

In honor of this landmark year for our Diocese, I'm announcing a special Bicentennial Challenge to raise $5 million through this year's Annual Appeal.

Reaching this challenge will allow us to fund three key priorities: the education of our youth, care for our elderly poor and support for our mission parishes. In addition, this success will flow back to our parishes and provide significant boosts to all the ministries supported by the Appeal.

In this spirit, I pray that you will consider making a generous pledge to the Appeal to help us launch our Diocese into the next 200 years.