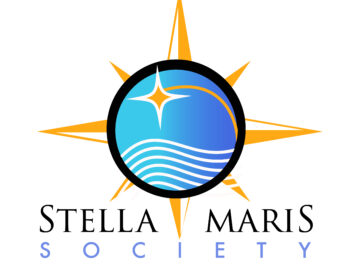 The Stella Maris Society was established to recognize supporters who have contributed $25,000 or more to the needs of our parishes, schools, and/or larger ministries of the Catholic Diocese of Richmond. Donations often take the form of donor-named funds designated for specific purposes; they can also be realized through outright gifts.
Stella Maris means "Star of the Sea", which is symbolic of Mary being the guiding light to Christ. It is also why our Blessed Mother Mary is referred to as Our Lady, Star of the Sea. If we walk in the light of Jesus and abide in Him, we will have both light and life!
Your gifts recognized in the Stella Maris Society serve as guiding lights to Christ. Your generosity enables increased ministry and educational opportunities for people to know Him, provides assistance to those in need, and serves as a catalyst in engaging the next generation of Catholics.
Special Recognition:
Annual Stella Maris Society Mass and private lunch or dinner with the Bishop
Periodic invitations to special Masses and events
Private tour of the Pastoral Center followed by Mass and lunch with CCF leaders
Tour of the Cathedral of the Sacred Heart and Museum of Virginia Catholic History
Remembrance in the Prayer of the Faithful at daily Masses during Advent at the Pastoral Center Chapel
After your passing, continued prayers for you at the Annual Stella Maris Society Mass
If you would like to learn more about how you can make an impact and/or discuss your membership in the Stella Maris Society, please contact: Margaret I. Keightley, Executive Director, at 804-622-5121 or [email protected]