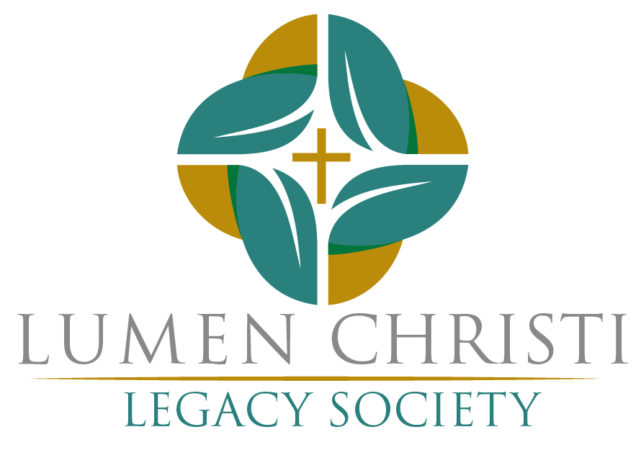 Lumen Christi means "Light of Christ" which is the light in all things, which gives life to all things, which is the law by which all things are governed. This power is an influence for good in the lives of all people and members of the Lumen Christi Legacy Society share in this purpose.
Members of the Lumen Christi Legacy Society are led by their faith and values to preserve our Catholic heritage and ensure everlasting giving for the future. This is a witness to fulfilling our call to walk in the Light of Christ and create a legacy that lights the future.
The Lumen Christi Legacy Society serves to promote philanthropy by recognizing those who have designated the Catholic Community Foundation as the beneficiary in their estate plans through legacy gifts to an existing endowment fund or creating a named endowment fund, or making an outright gift of $25,000 to establish a donor advised fund.
When including the Foundation in your estate plans, complete the Statement of Intention Form and provide a copy to the Foundation.
Statement of Intention Form – Catholic Community Foundation of the Diocese of Richmond
For more information about leaving a legacy gift to the Foundation, establishing a named endowment fund or donor advised fund, contact Maggie F. Keenan, Ed.D., Director of Planned Giving, at 804-622-5221 or email MKeenan@richmonddiocese.org